Create an instant return NOW thanks to our Online Returns Portal!


Before creating your return, please ensure:
All items are in brand new condition (unworn, unused, unwashed) with packaging & tags.
Dirt bike hard parts have not been fitted and are not scratched, marked or dirty.
All goods are re-packaged as you received them (e.g. helmets inside helmet bag).
No tape applied or damage to retail packaging & boxes.
Please note: If your return does not meet these requirements we may have to refuse the return, and we don't want that! You can read our full returns terms & conditions on our website. MXstore will not cover the cost of returning rejected RMA's as this is the responsibility of the customer and MXstore reserves the right to hold any products until the payment for return shipping has been paid.

Once you have created your return, please:
Package the item carefully so that no damage is done during return shipping.
If you are returning boots, helmets or any item which is in a box, please wrap the box up in a garbage bag so that the box is not damaged in transit and no tape or label is applied directly to the box.

How To - Returns Portal
1) Open the MXstore Online Returns Portal
2) Enter your order number and email address attached to the order, select next:
3) Select the date of your order, the reason for the return, if you would prefer a store credit or refund and enter in all of your contact details. Ensure that you read and select that you agree to the terms and conditions, select next: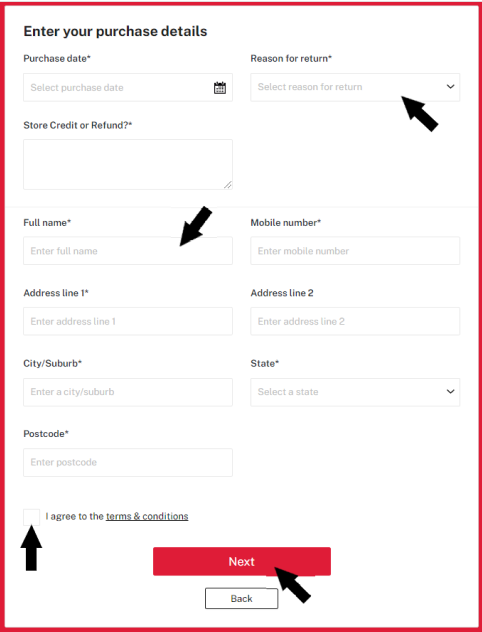 4) Choose if you would prefer to print your label at home or at your local post office and hit submit: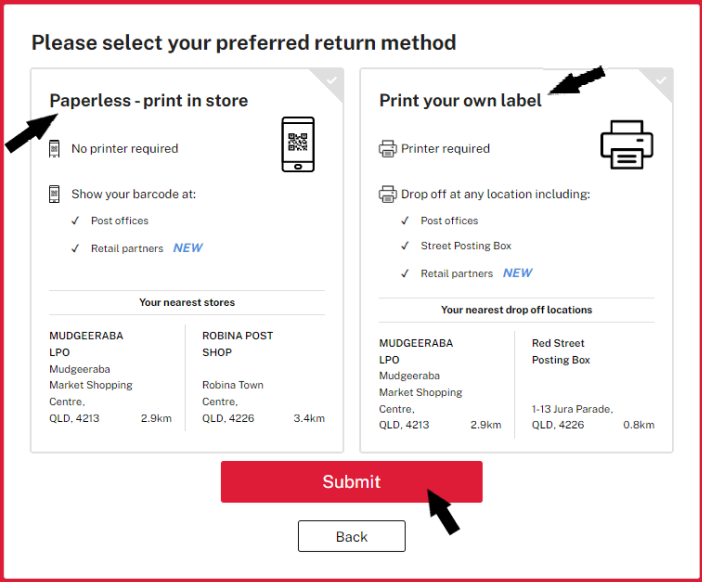 5) Enter in your payment details for the return label (excludes warranties) and select continue: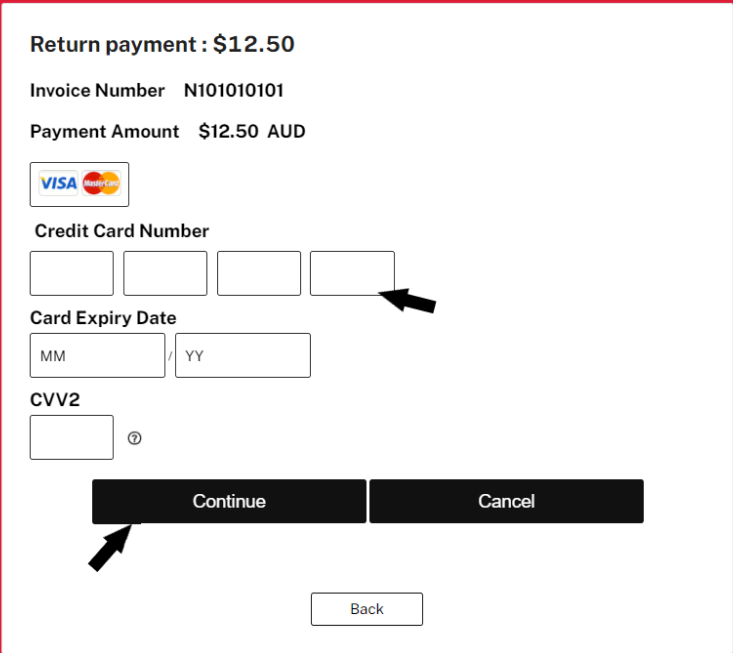 Congratulations your return has been set up!


Printing Your Label - Post Office:
The final screen in the portal will show you your local drop off points and give you the option to print your label at home if required. Simply show the barcode that is emailed to you (shown below) at your local post office to print your label: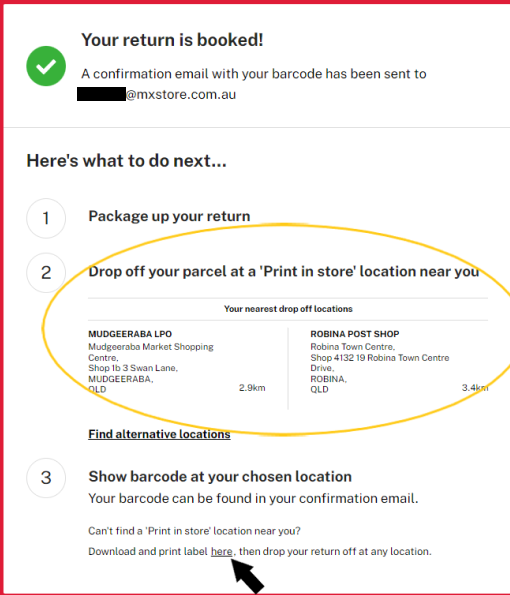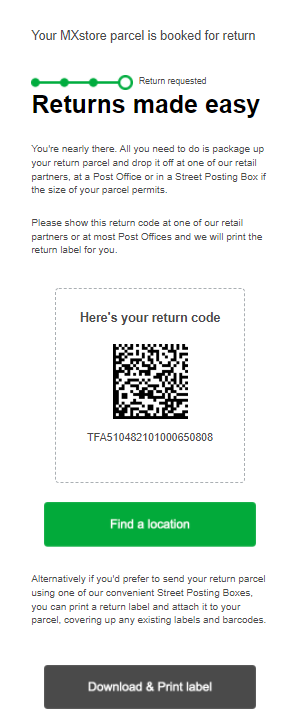 Printing Your Label - Home:
The final screen in the portal will allow you to print off your label and will show you your local drop off points, along with alternatives if needed. Simply print the post label (shown below), attach it to your order and drop it off at your local drop point: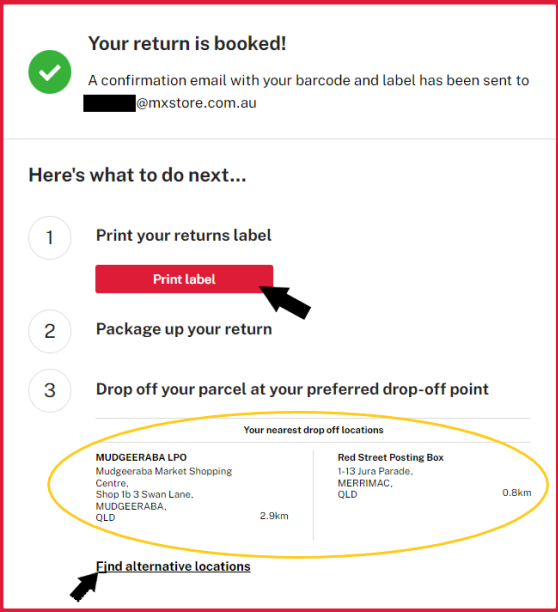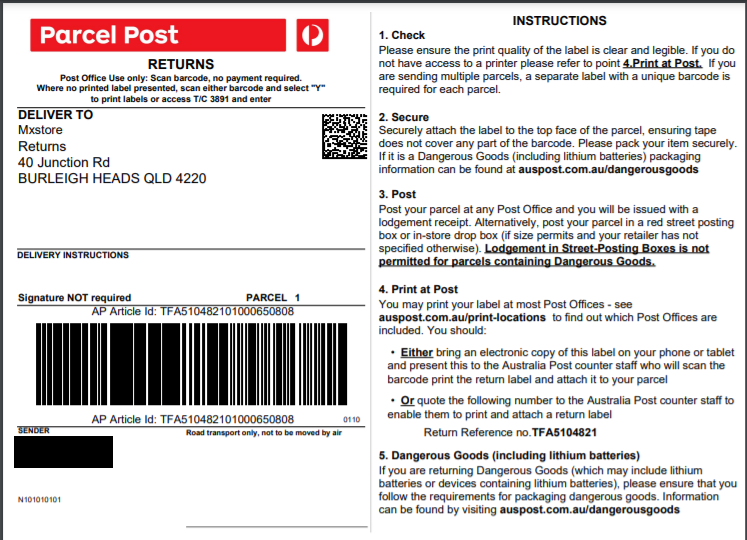 Need a hand? Our Customer Service and Showroom legends are here to help if you need extra help or guidance! Just reach out to our team via phone, email, live chat or instore!