Welcome to your very own logbook!
Here you can add in a list of service tasks that need to be actioned for your bike. Whether you need to change your oil or check your tyre pressure before a big race, here you can customise your very own logbook "to do" list. Check it out!


1) Open up My Garage and select "MY LOGBOOK":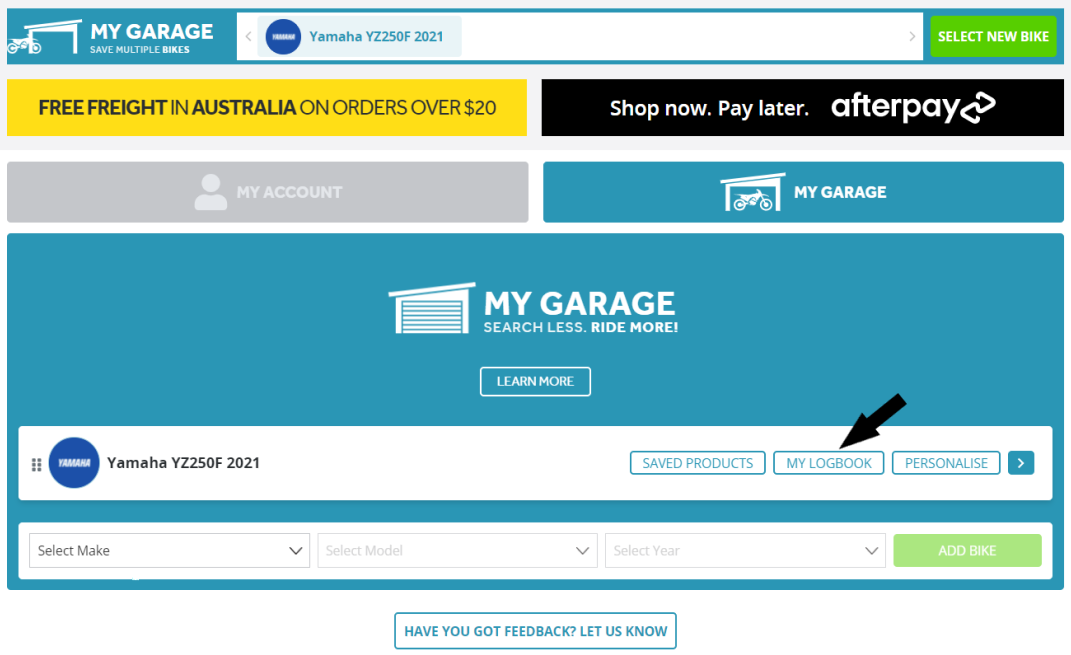 2) Once you've opened up your log book, select "+ ADD ITEM":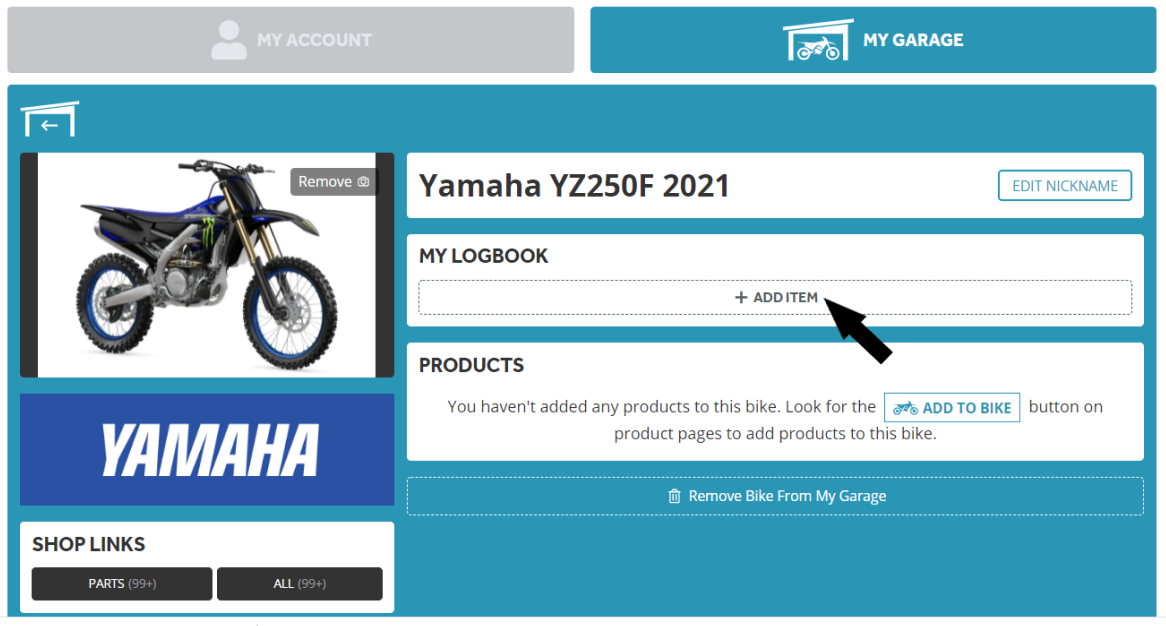 3) Simply enter in the task you need to complete eg. change oil, (add a due date if required) and select "ADD ITEM":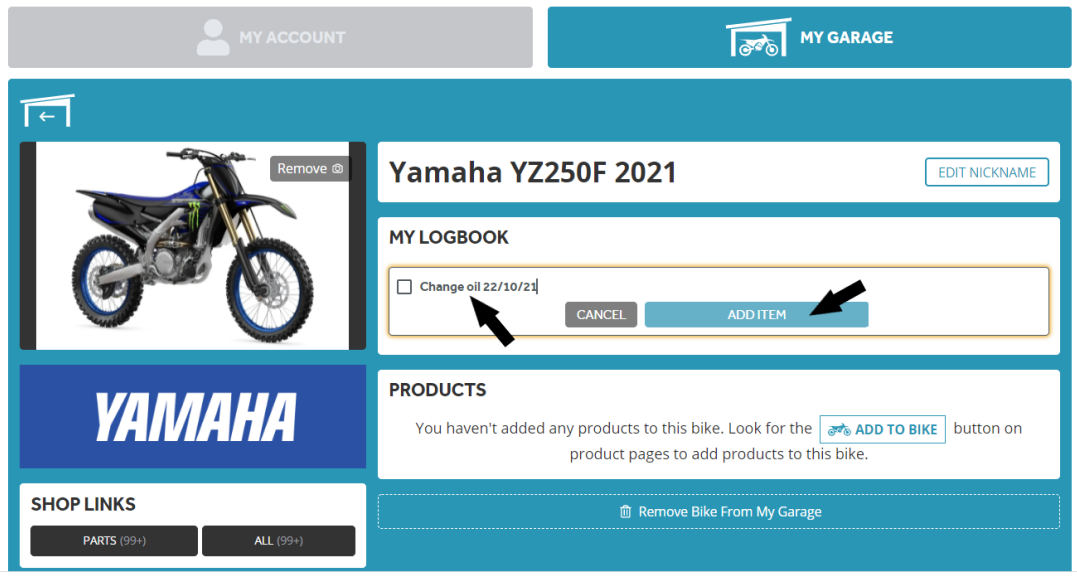 4) Continue to build your logbook and add in add any tasks you need to complete.
Once you have completed a task, simply select the box so that it can be checked off your list: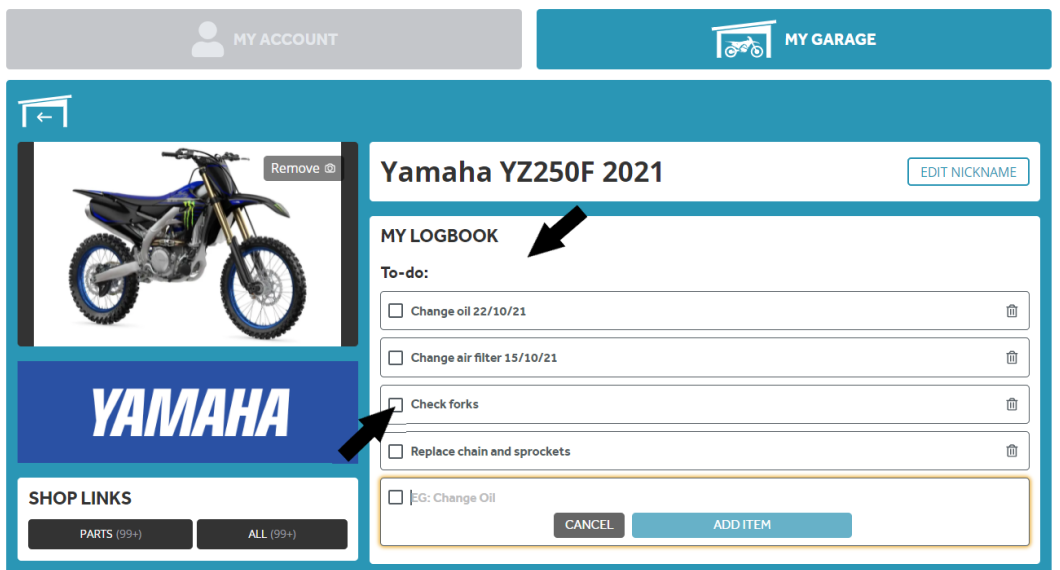 5) You will be able to view all of your "completed tasks" in your "Done" list so that you can see all of the work that you have completed so far! If you make a mistake, simply select the "bin" icon on the right-hand side of any task: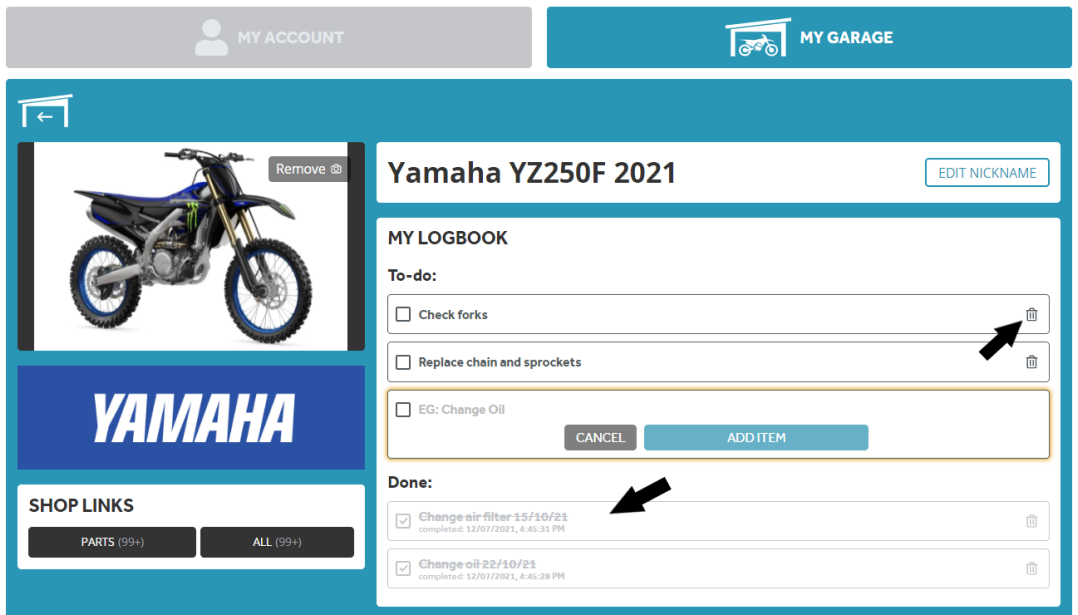 What are you waiting for? Jump onto "My Garage" and start working on your very own logbook!
Want to continue customising your bike? Check out our other handy "How To's".
If you have a question about your logbook or a general enquiry, simply get in touch with our Customer Service or Showroom legends, we are here to help!