The product pages themselves will look slightly different to the usual gear set, as it gives you the option to pick and choose which components of the combo you'd like to add to your cart. Already own a decent pair of black pants but want to grab the rest of the kit? No worries, select your sizes in the Helmet, Jersey, Gloves and Boots and you're on your way. Keep your eye on the price at the top - it will update each time you add or remove a component of the combo, showing you the total price of what you're about to add to your cart. Remember to note that Afterpay requires an order of $100+, meaning this option will not show your four payments until your order totals over $100.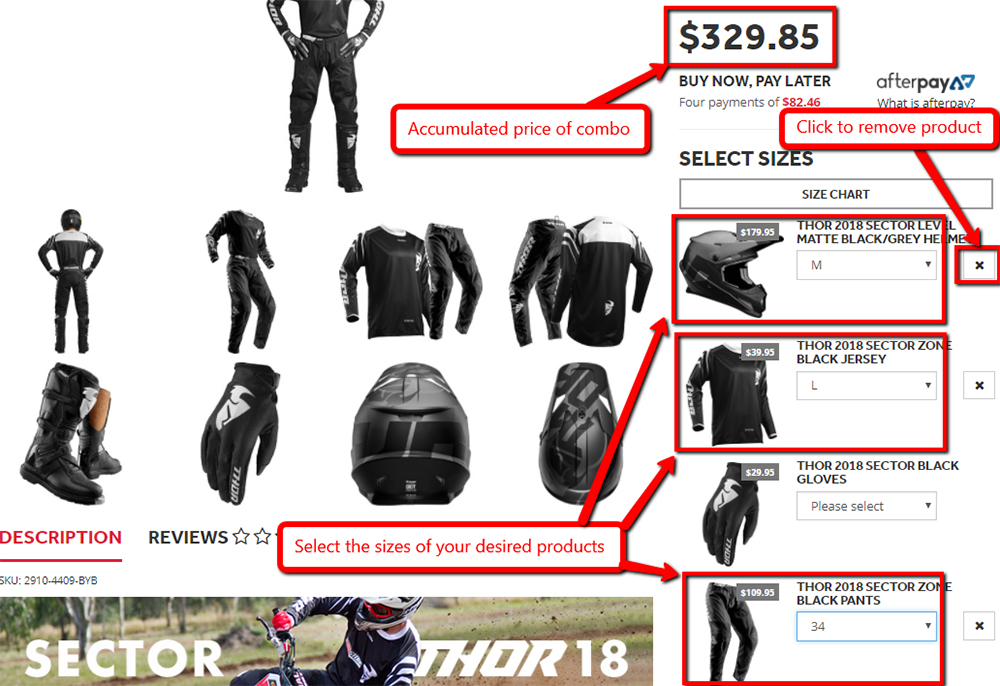 The Build-Your-Bundle Combo Creator is your one-stop-shop for decking yourself out with an entirely new kit. You'll find all the latest and greatest motocross gear and protection in the one place, so if you're chasing some fresh threads this is all you need. Check out the best brands in the industry in the links below!
You can check out more about Build-Your-Bundle in our blog!
And if you're not sure which brand is the one for you, we've put together this 2018 range release video featuring some of our favourites along the way, so check out some of Australia's fastest riders alongside MXstore's very own putting this gear to the test.