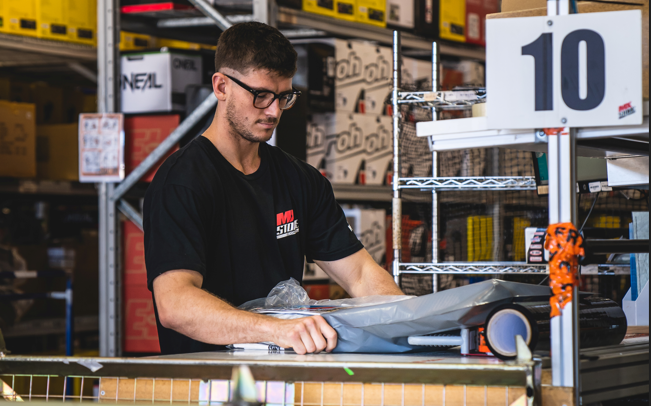 If you're keen to get back on the bike as soon as possible, we understand that it can be frustrating when your tracking isn't working!


Order dispatched? Not to worry!
Tracking numbers can take up to 24 hours to activate and update. This is especially common over the weekends and when an order has been placed after 2 pm. So sit back and relax, your tracking will be updated shortly.
Once your parcel has left our warehouse, you will receive a notification via email with a link to your tracking information. You can use this link to keep an eye on your order during transit. Your tracking number can also be found on your MXstore account.
If you are experiencing delays with your delivery, please reach out to the courier with your tracking number and they can investigate an ETA for you:


Standard Shipping & Express (Australia Post)
Phone: 13 11 18
Email: AUSTRALIA POST
Standard Shipping (Couriers Please)
(Contact only via e-mail)
Email: COURIERS PLEASE
MXexpress (StarTrack)
Phone: 13 23 45
Email: STARTRACK


Still, having trouble? You can reach out to our Customer Service legends below for help!
Please note: Tracking to WA and NT can take longer to update during the transit period.