Is your bike ready for a service or due for a fresh plastics kit soon?
Save products to your bike and customise your very own shopping list!


Save Products to Your Bike
1) When browsing the website using the My Garage Parts Finder, simply select the product you would like to save to your bike: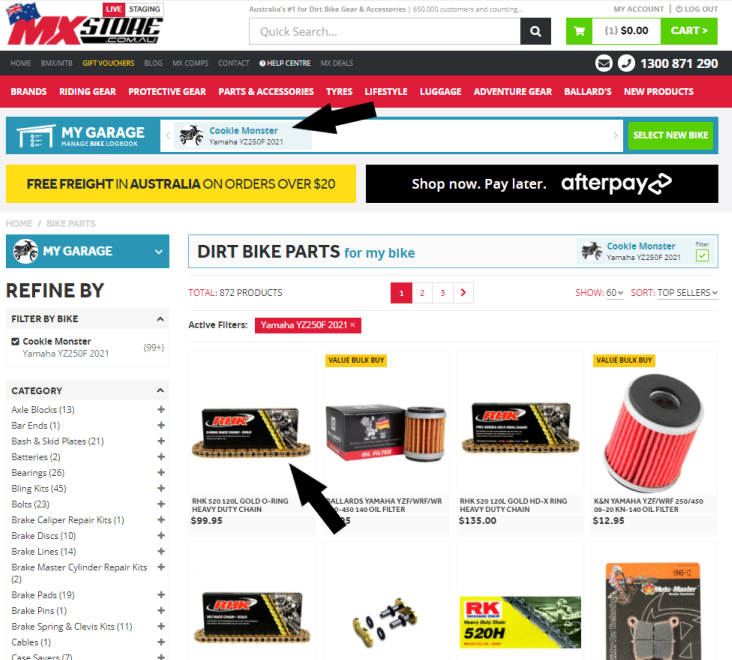 2) Once you have opened the product page up, scroll down until you see the "Add to Bike" button on the right-hand side of the page: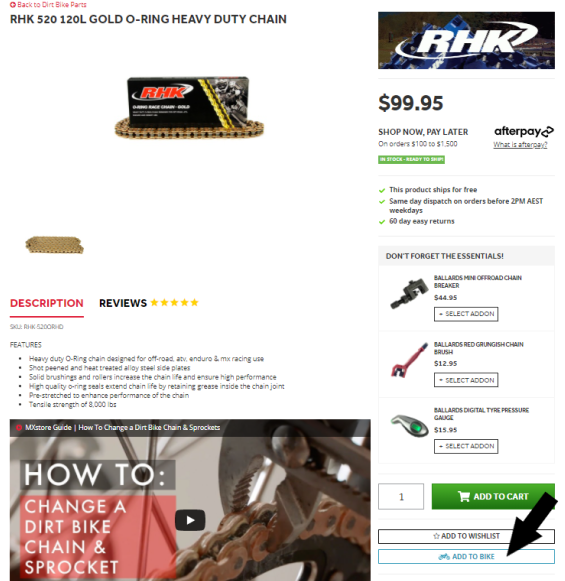 3) To view your saved products, open up My Garage and select "Saved Products" on your selected bike: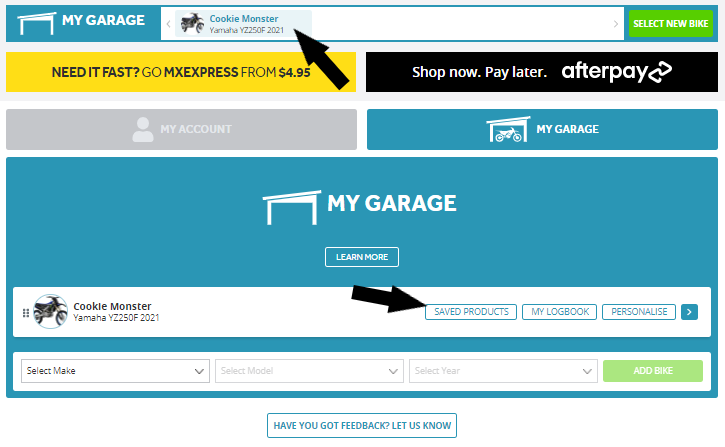 4) Here you can view all of your saved products for your bike. Continue to add more products and build your own personalised shopping list: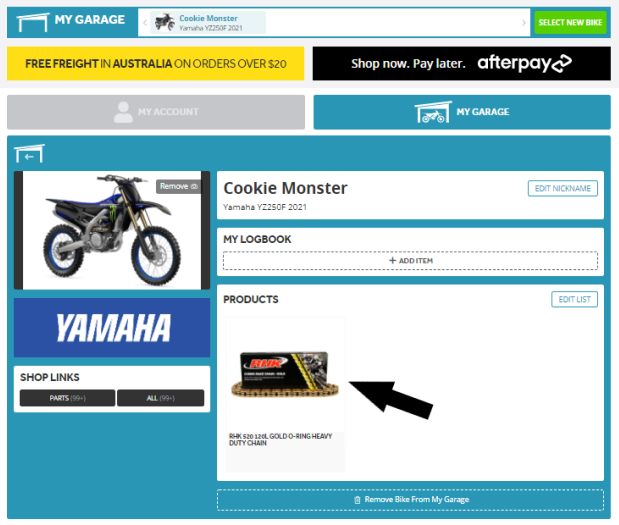 5) If you need to edit your saved products, simply select the "Edit List" button. Once you have finished removing the products you no longer want, select "Finished Editing":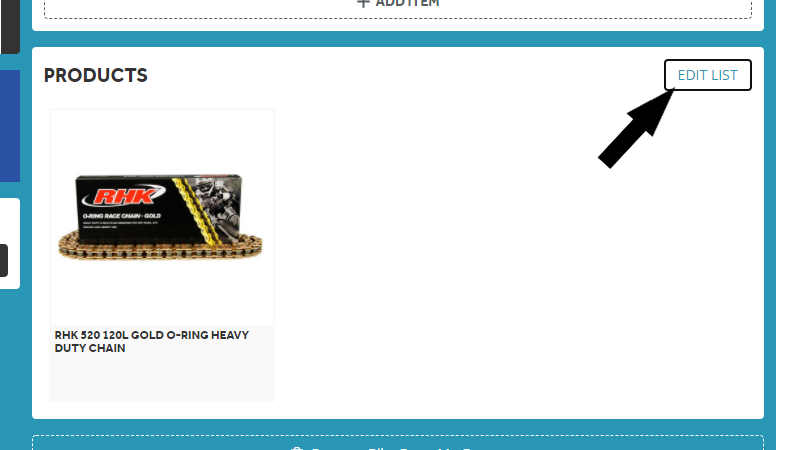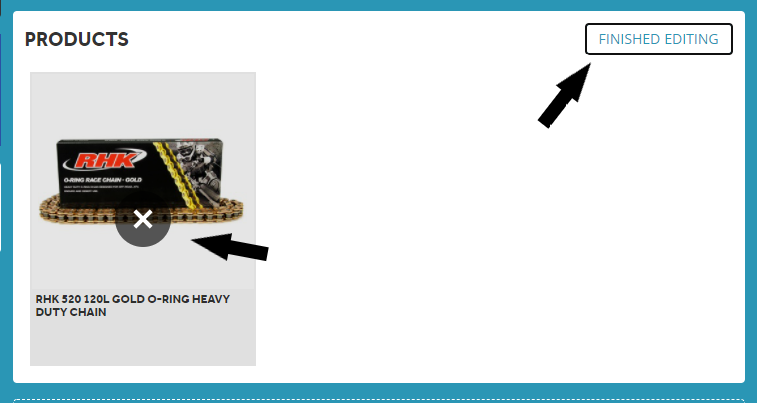 Have a question about My Garage, how to save products to your bike or just a general enquiry? Our Customer Service and Showroom legends are here to help, please get in touch with our team!