You've saved your bike, now it's time to personalise your ride!
Once you have saved your bike to your Garage, you can personalise your ride by adding a custom photo and name! Let's start customising....


To add a photo or add a "nickname" to your bike, first, open up My Garage and select "Personalise":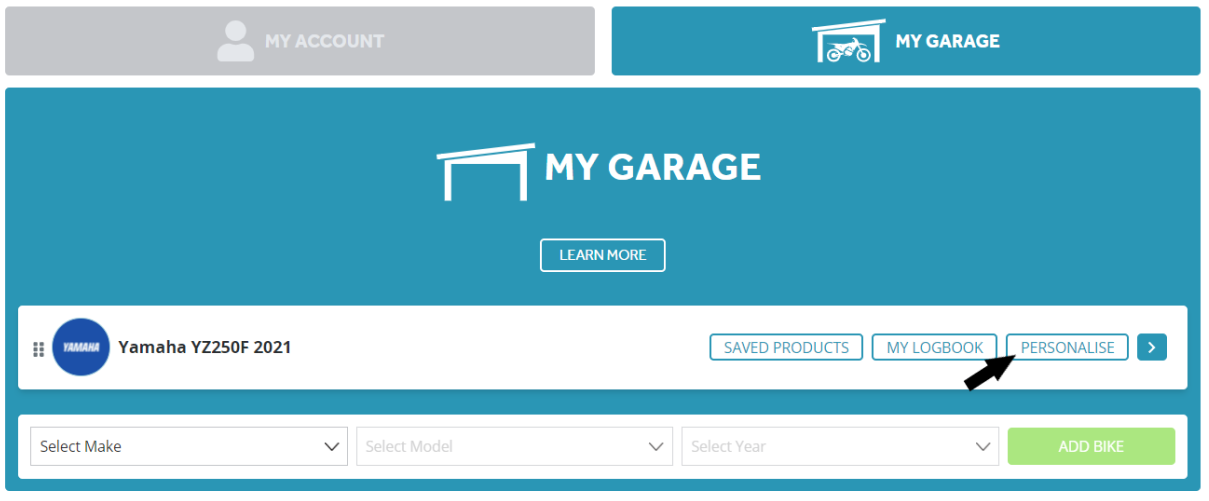 Add a Custom Photo:
1) Select "Add Photo" on your bike's profile:

2) Open up your "Pictures" within your files, choose the photo you would like to upload and select "Open":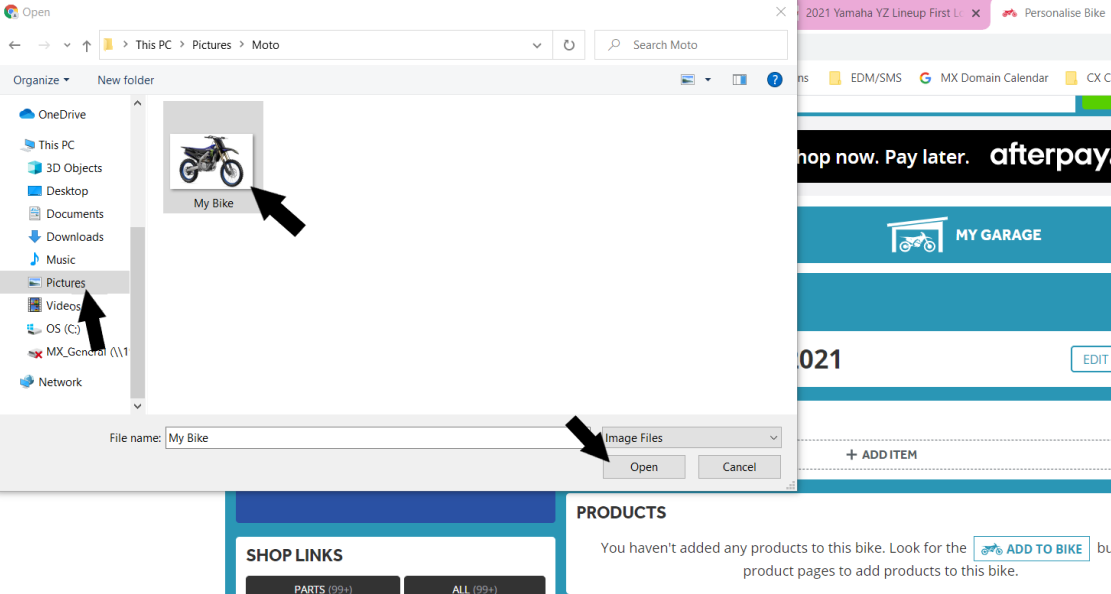 3) Your photo has now been added to your profile!
Changed your mind? Simply follow the same process and select another photo of your choice:

Add a Nickname
1) Select "EDIT NICKNAME" on your bike's profile: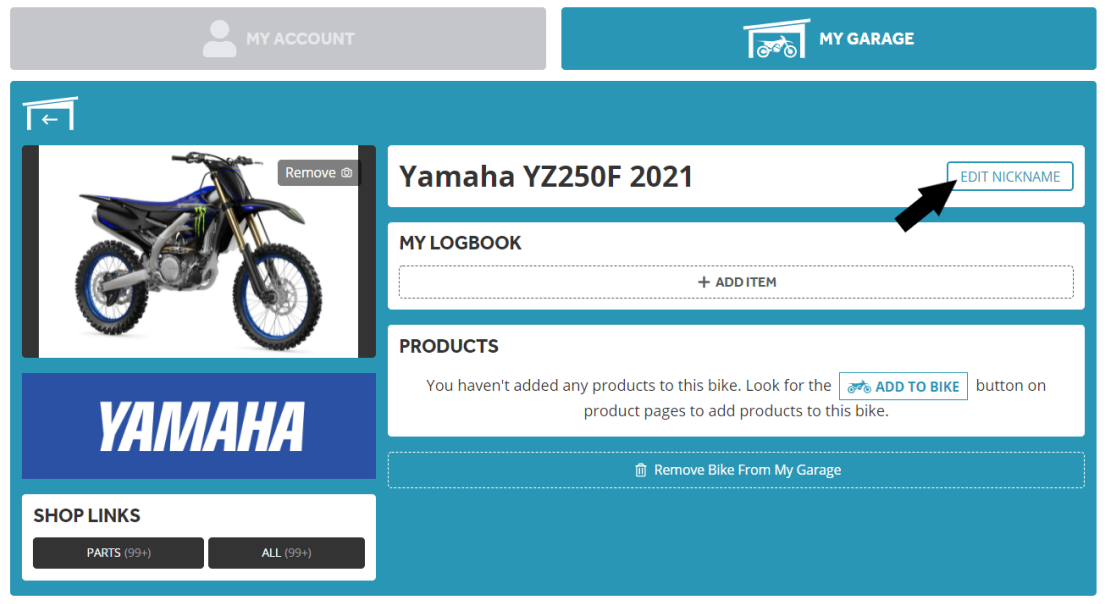 3) Type in your own custom nickname and hit "ENTER":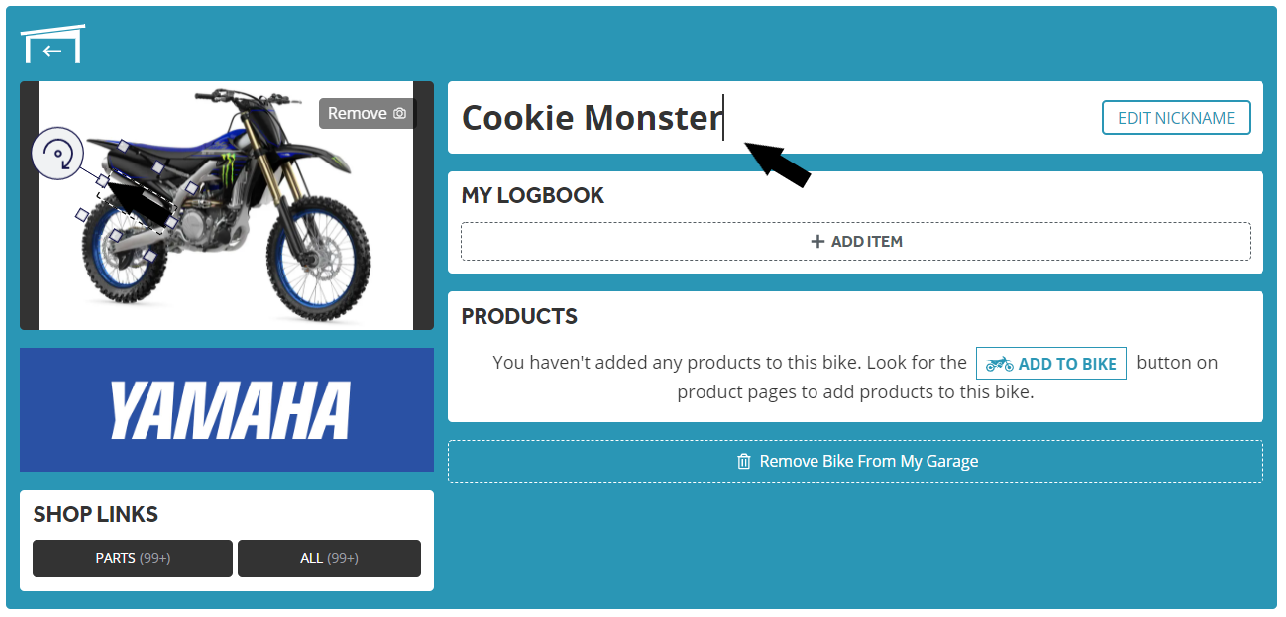 4) Your profile is now customised with your own photo and nickname!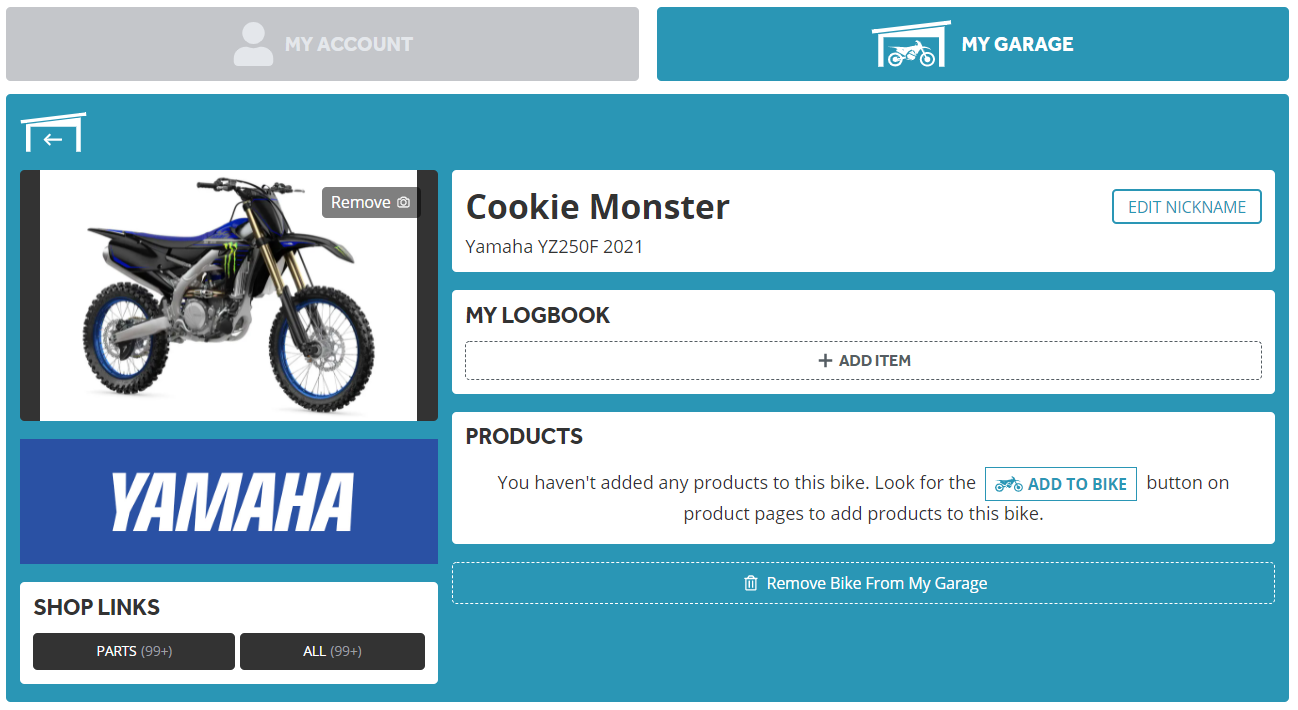 Want to keep personalising your Garage? Check out our other handy How-To articles!
Our team are here to help! Please reach out to our Customer Service or Showroom legends if you need a hand or have a question about My Garage or a general query.