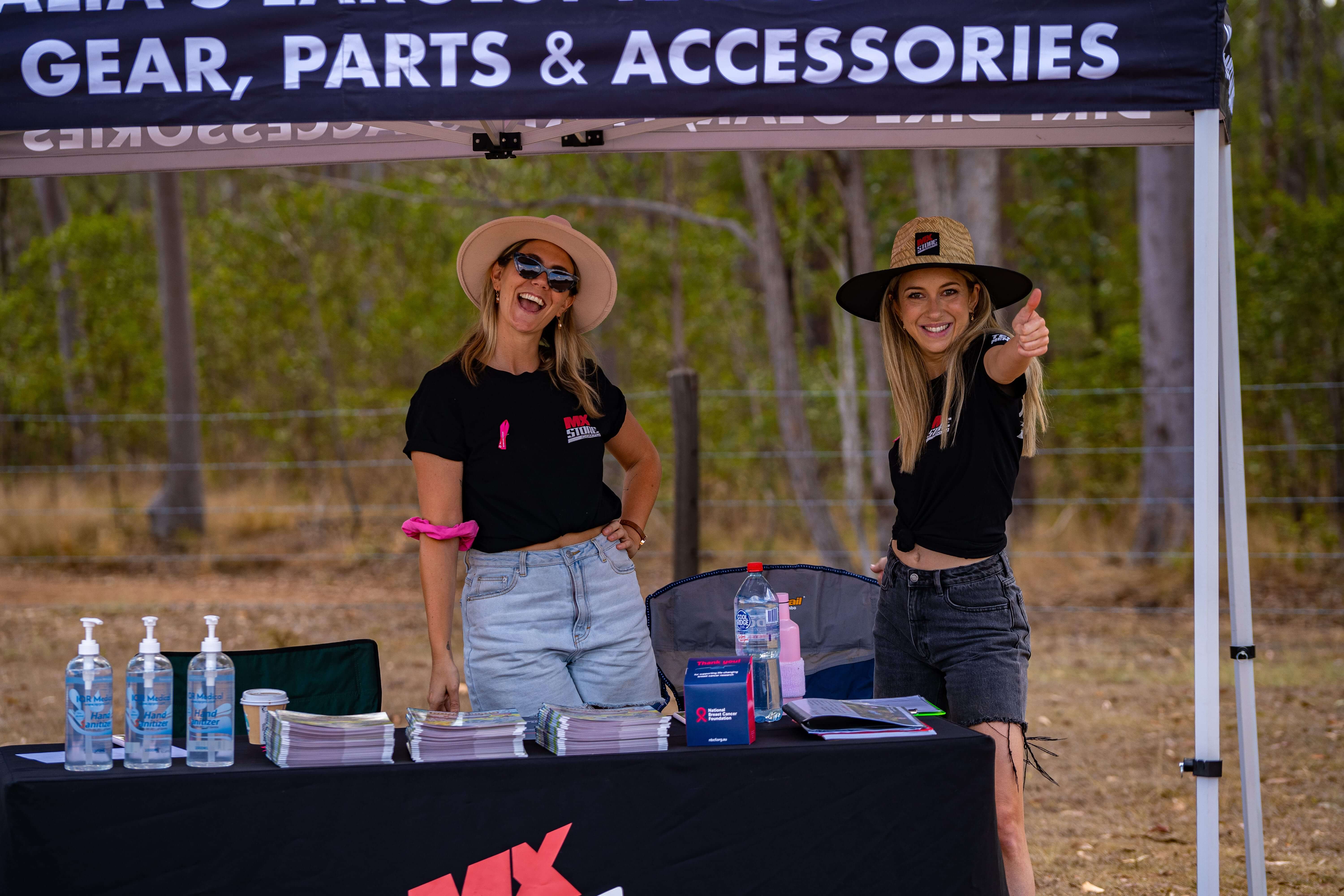 Our speedy Warehouse Team have dispatched your order and it is now on its way - GET EXCITED!
Track Your Order via MXstore
If you have recently placed an order with us at MXstore but have not yet received your tracking information via email or SMS, you can simply Login To Your Account to access your tracking information online!
Select "LOGIN/REGISTER":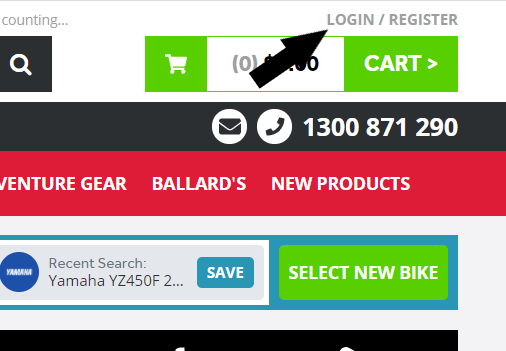 2. Enter in your email address and password (if unsure of your login details, select "forgot your password" or reach out to our Customer Service legends for help):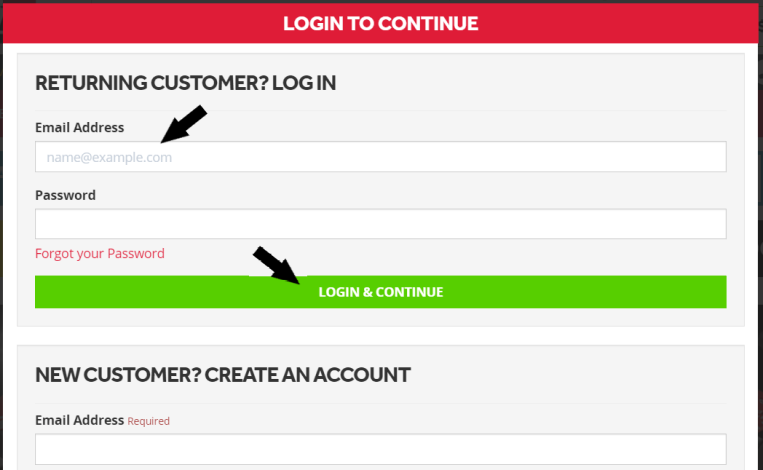 3. Go to "My Account" and select "Orders & Tracking":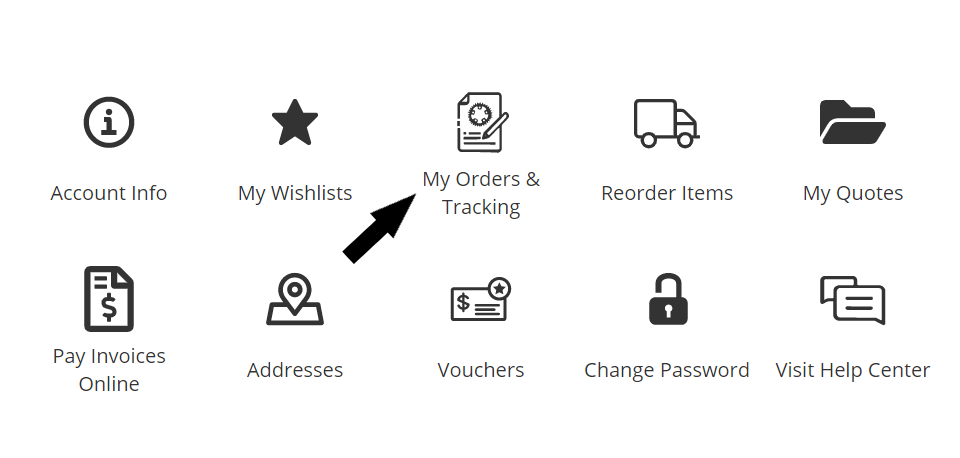 4. Locate the order you wish to track and select "TRACK / VIEW":

4. Once you have selected TRACK / VIEW, you will be able to see your order details, a copy of your invoice and your tracking details by simply clicking "Track Package" as below: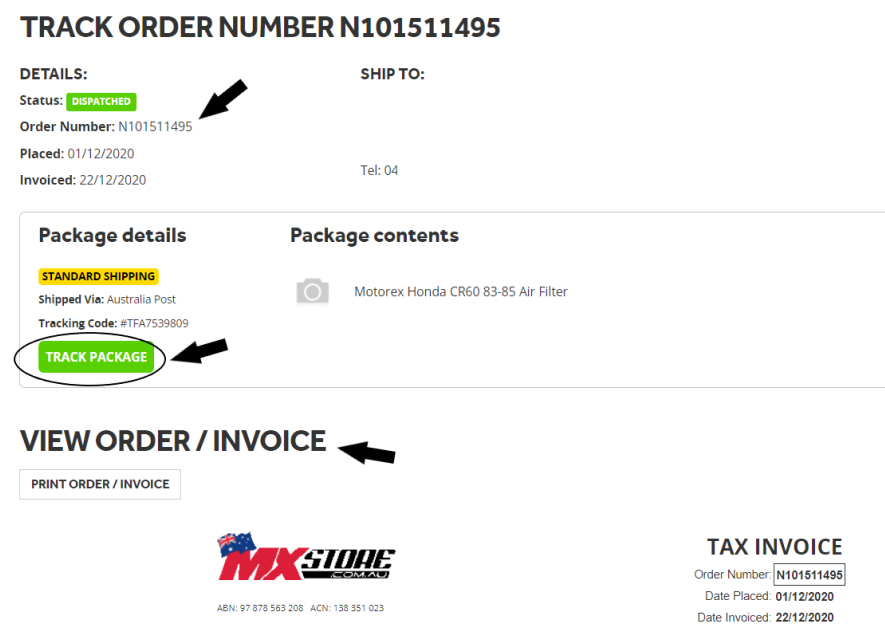 5. Enter your tracking number (if not pre-filled) using the information provided on the previous page under your "Tracking Code" and select "Track".

6. Here you can view all of your tracking history and information: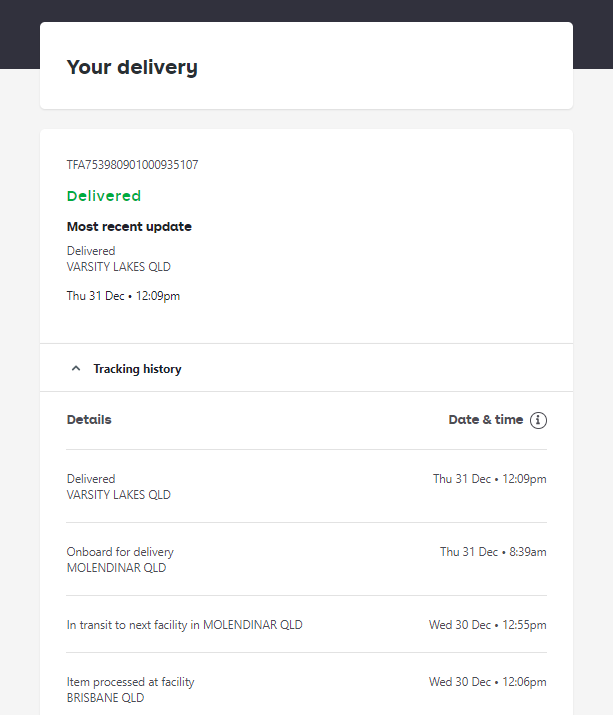 Have more questions about how tracking works or want to know more general shipping information? Be sure to Visit our Help Centre for more handy information!
If you have any concerns about your order or there have been significant delays with your tracking, please do not hesitate to contact our Customer Service or Showroom legends and we would be more than happy to help!