All orders for in stock items placed before 2pm Monday - Friday (excluding public holidays) will be picked, packed and dispatched on the same day.
An exception to this is for wheel sets as they have to be assembled per customer order so please allow up to a 48 hour turn around for all wheel sets.
When your order is dispatched an email will be sent to you with your invoice and tracking information. Tracking numbers are only updated with the shipping carriers at midnight every night so please be patient as your tracking information will not work right away.
Wheelsets & Mo-Tow's (Third Party Shipping)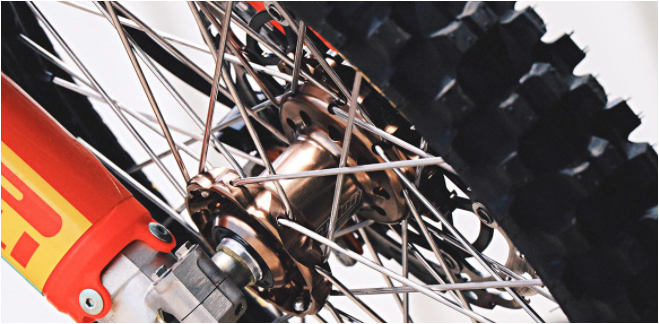 A very small amount of products sold by MXstore are kept in a 3rd party warehouse and shipped direct to our customers when they are sold.
We do this on items such as wheelsets, which require a trained expert to ensure each wheel has been assembled and trued correctly before shipment which can add a day or so in handling time.
We also do this for items like the Mo-Tow bike carrier as this item is too large for our current shipping carriers so we opt for a 3rd party courier.
With the addition of the 3rd party comes a slightly modified method of fulfillment than our normal automated system to customer updates.
The main point of difference to you (our customer) is simply the tracking information is manually submitted and emailed to you rather than the automated email.
As always if there are any issues with your order one of our friendly customer service experts will be in touch with you right away to get things sorted and complete your order ASAP.
Pre-Orders
MXstore offers pre-order to customers as new ranges are inbound as an added service to our customers. This way as soon as a range drops you can browse and purchase your favorite items to ensure you secure your stock before anyone else does.
Items which are listed with a Pre-Order label will also have an ETA date. Please note that due to international importing complexities sometimes these ETA's can change without notice and MXstore is not accountable or responsible for these changes.
If you are unsure on the delivery time frame you can check the Shipping Calculator or go back to MXstore!